Market of Vannes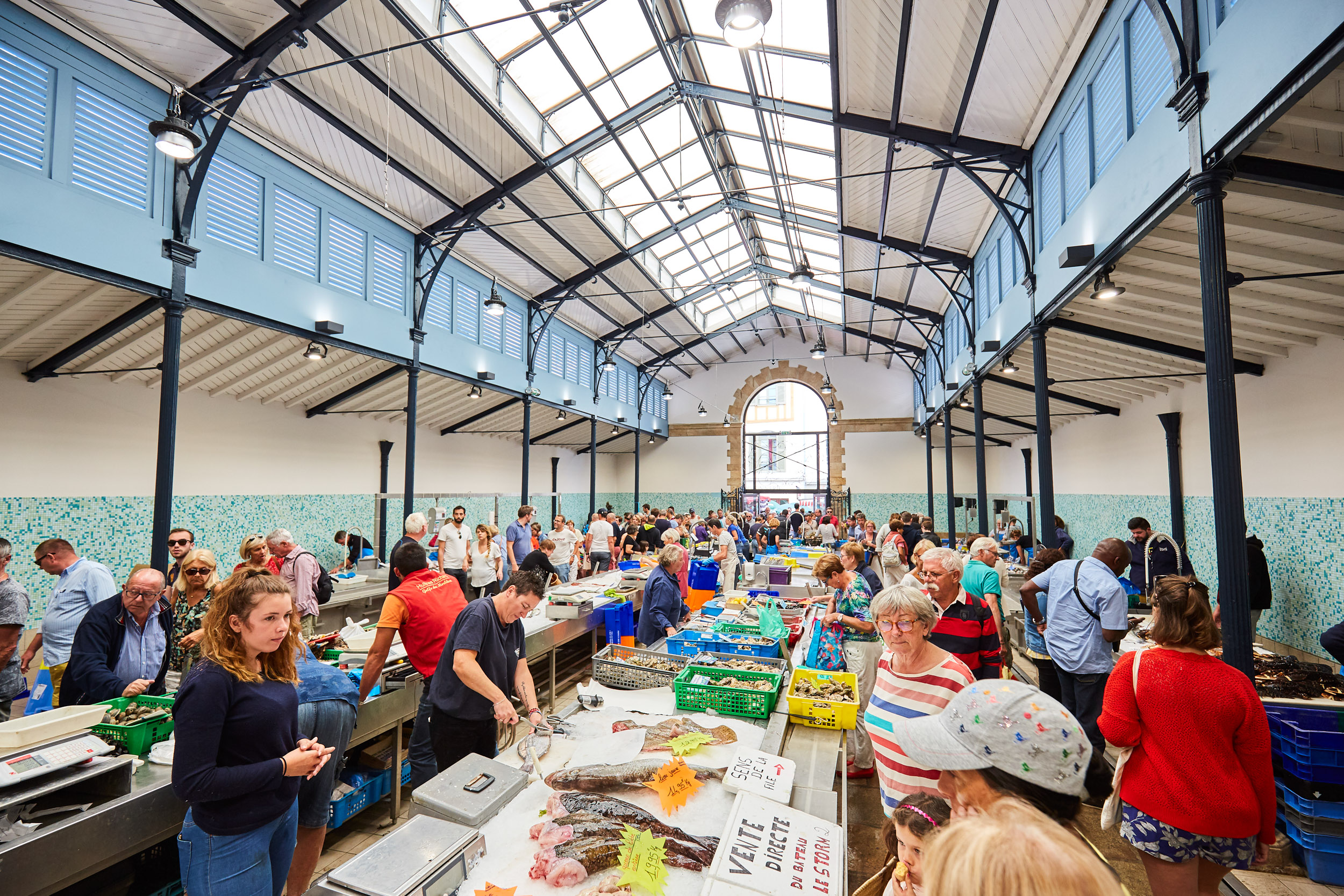 The market of Vannes is quite the meeting place for hedonists!
Here we talk about taste, flavour, bouquet … of pleasure ! The markets of the Gulf of Morbihan are no exception to the rule and skillfully maintain the image you would expect from a provincial market.
The market of Vannes takes place outdoors every Wednesday and Saturday from 8am to 1.30pm on the pretty Place des Lices and its adjacent streets, lined with half-timbered houses, at the heart of the historic centre and a few metres away from the ramparts and their gardens. It is on this square, built in the 14th century, that the jousts and tournaments organised by the Ofkes of Brittany, who resided nearby, took place.
Two indoor market halls also offer you a glimpse of the culinary riches of the region all year round : fish and shellfish, kouign amann, salted butter caramel, fruit and vegetables, cold meats, cheeses…Located on the edge of the Gulf of Morbihan, has a hall built in the late Middle Ages, completely dedicated to seafood products . You will find, depending on the season and the fishing, scallops, periwinkles, spider crabs, sea bass, sea bream… freshly fished. Not to mention the famous oysters of the Gulf of Morbihan.
The Fish Market is located on the Place de la Poissonnerie. About twenty permanent shopkeepers welcome you there all year round on Tuesdays, Wednesdays, Fridays and Saturdays from 7 am to 1 pm.
At the Halle des Lices, located on the square of the same name, you can fill your shopping basket with good local proofce (vegetables, fruit, cheeses, delicatessen …), and you will also find some dishes for on the spot tasting for lunch amidst the stalls.
About thirty shopkeepers welcome you all year round from Tuesday to Sunday from 8 am to 2 pm and every day in July and August.