The Gulf of Morbihan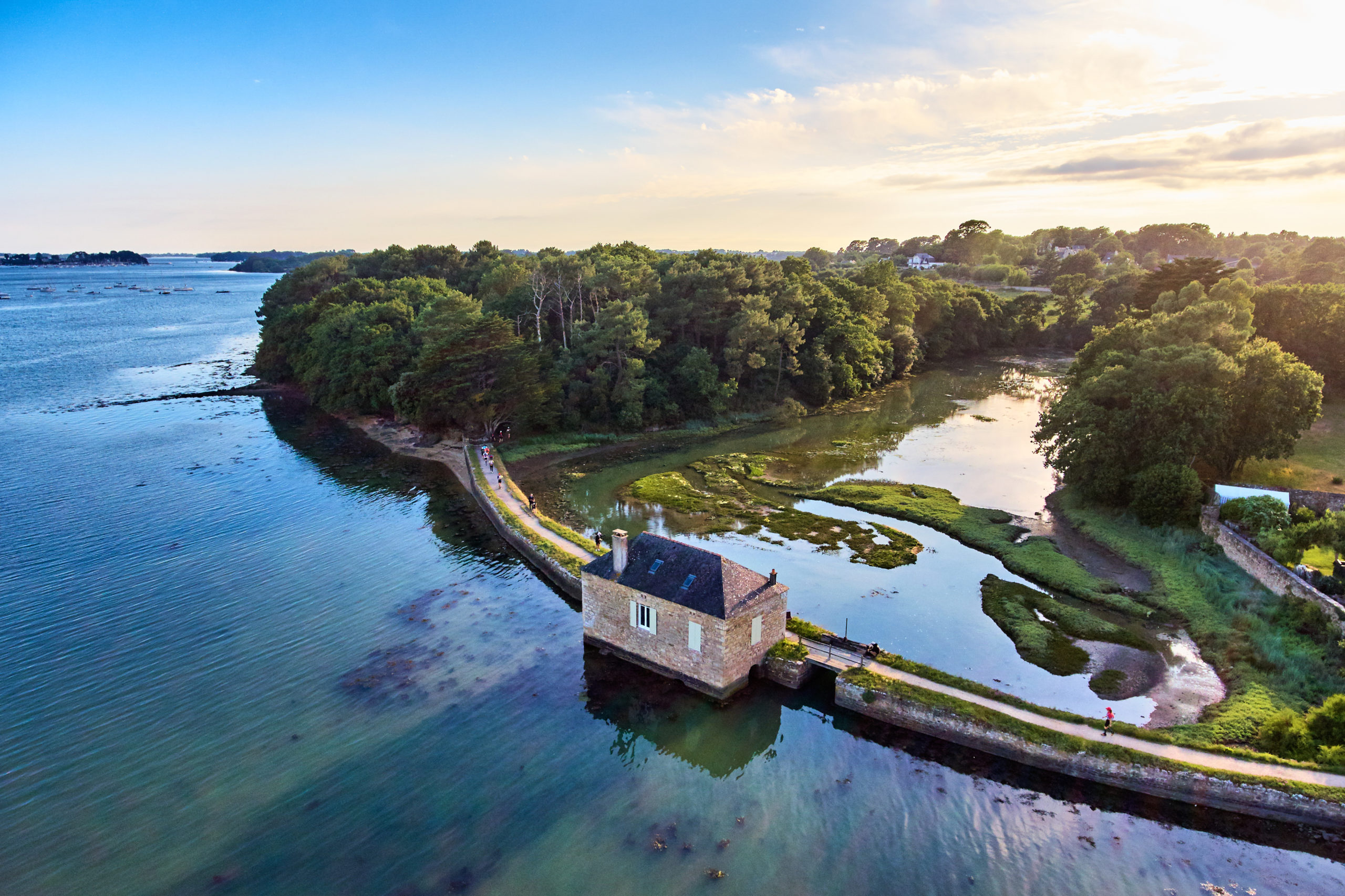 With its many islands and islets, its microclimate that warms the sea and its gentle way of life, the Gulf of Morbihan is one of the most beautiful landscapes in Brittany to discover all year round.
The Regional Natural Park of the Gulf of Morbihan, where the ocean ventures so far inland, is an open space with multiple influences that proudly claims its roots and its culture.
Give in to the temptations of the fish market in Vannes, and take the opportunity to taste some oysters in a relaxed atmosphere. Set sail on a heritage sailboat to better feel the roll and pitch of Mor Braz, this vast bay that hugs the southern flanks of Morbihan.
Go for a hike between hedgerows and forests in the country of the Gulf and the Landes de Lanvaux, in search of old chapels and megalithic monuments. Cabot from cove to beach by the coastal path or by the bicycle itineraries of the Rhuys peninsula to Port Navalo.
Get to know the "little sea"!
12 000 hectares of Atlantic sheltered from the swell in South Brittany, the Gulf of Morbihan is a real little inland sea. A place where the sea, the land and the sky mingle in changing and unusual landscapes.
The "Mor-Bihan", a small sea in Breton, was invaded by the waters of the Atlantic several millennia ago, when the rivers had already dug their beds. This is why the ocean ventures so far inland towards Vannes and Auray through rias with a typically Breton character, it encloses the ancient hills in a real archipelago: Ile aux Moines, Ile d'Arz, innumerable islands and islets, rocky or wooded, sometimes bearing a fishermen's hamlet or simply a flock of birds.
Only a gulf of one kilometer wide between Port-Navalo in Arzon and Locmariaquer separates the "Mor-Bihan" from the ocean. The city of Vannes, at the far end of the Gulf of Morbihan, is 25 kilometers from the open sea.