The beaches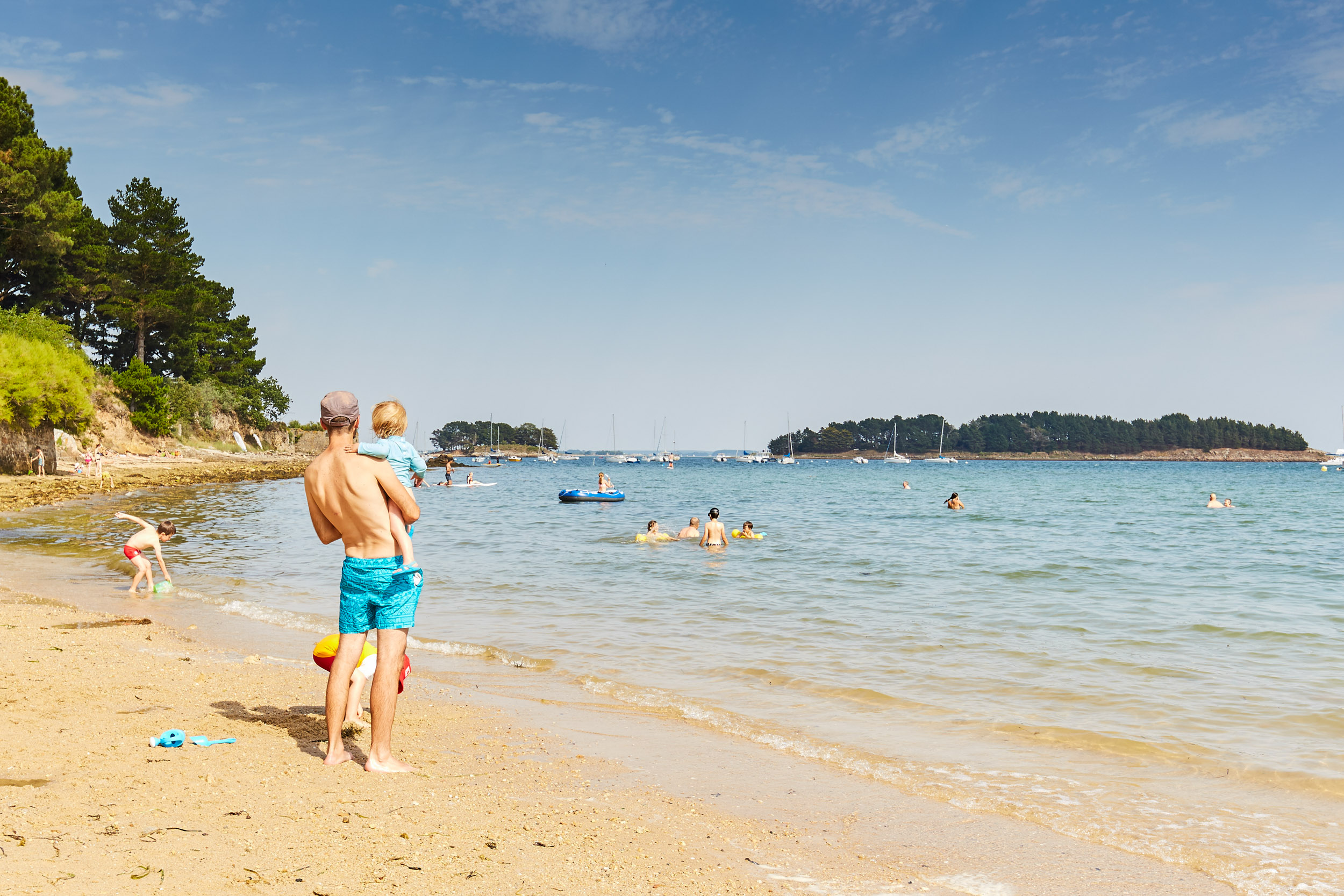 Where to swim in the Gulf of Morbihan?
If you are looking for large bays with fine sand, you will certainly find what you are looking for on the Atlantic side of the Rhuys peninsula. Only 30 minutes from Vannes, you will find the beach of Goh Velin in Saint-Gildas de Rhuys, designated several times as the favorite beach of the Vannetais!
Yes, you can also swim on the Gulf side!
Moreover, all the inhabitants of the Gulf have their own little beach a few steps from their home where they can come and smell the iodized air of the open sea or, during a walk, contemplate the islands that bathe on the horizon. When the sun comes out, the beach towels come to color the sand, which is a little bigger than on the Presqu'île, but covered with water that is up to 2 degrees warmer than on the open sea! Consult the list of beaches on the Gulf side.
And you what will be your favorite beach?!