The Gulf Islands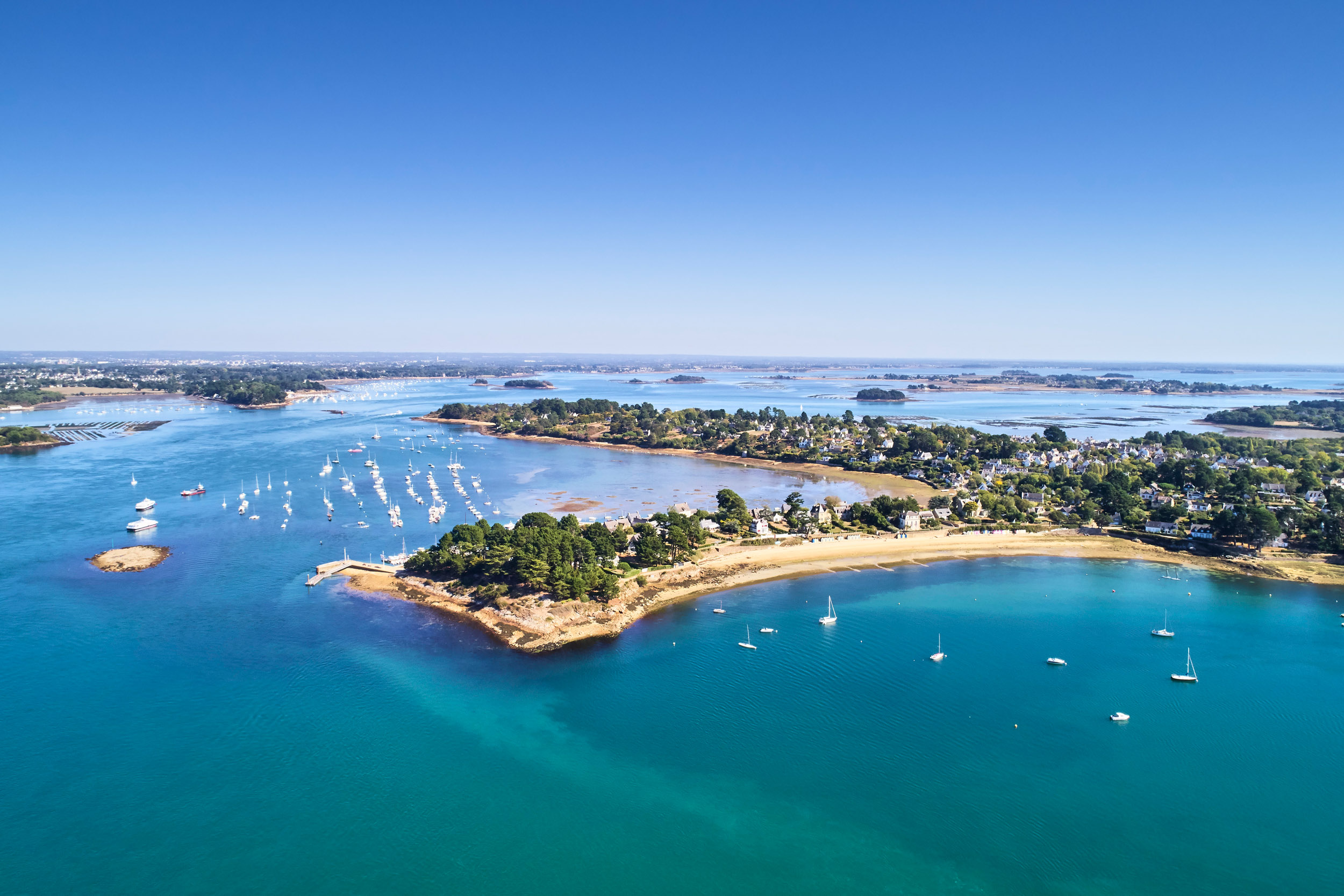 A change of scenery, in the middle of the Gulf of Morbihan
Home to fauna and flora, but also to islanders, artists and other holidaymakers, the islands of the Gulf of Morbihan have fascinated for centuries.
Holidaymakers come here to explore every nook and cranny of these marvellous Gulf islands in search of a change of scenery, tranquillity and unspoilt nature.
Legend has it that there are as many islands in the Gulf as there are days in the year!
In reality, there are about forty islands according to the cadastral plan! Whatever, legend or not, magic is at work on everyone of them! All you have to do is leave for an afternoon to discover them, by boat from the port of Vannes or Port-Navalo, and be enchanted by the beauty of the scenery and the peace and quiet that reigns there.
Is it the sunrays reflecting on this water mirror where the islands of the Gulf float that gives the islanders this lust for life and those radiant smiles?! It's up to you to draw your own conclusions, but don't forget your sunscreen!
GET ON BOARD NOW!